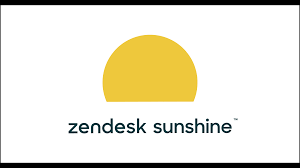 Zendesk Sunshine CRM API integration
Expand your CRM integrations with the Zendesk Sunshine API integration.
Perform all CRUD operations through our Proxy and Unified APIs.
Proxy APIs for Zendesk Sunshine
Access all of the Zendesk Sunshine API without worrying about authentication and pagination. Truto's Proxy APIs are a 1-to-1 mapping of the Zendesk Sunshine CRM API, you call us - we call Zendesk Sunshine.
Account Linking
Use Truto's frontend SDK to link your customer's Zendesk Sunshine account.
We handle all the OAuth and API key flows. You do not need to create the OAuth app as well.
Seamless authentication
Don't spend time refreshing access tokens, and figuring out how to store them securely. We do it for you.
We also sprinkle them into the API requests. So you just have to deal with 1 API key, ours.
Unified response format
Truto follows a single response format for it's Proxy and Unified APIs across all the integrations.
We translate Zendesk Sunshine's pagination into a unified cursor based pagination and all of the data is always present in the result attribute.
Start syncing Zendesk Sunshine data within 2 minutes
Get Zendesk Sunshine integrated into your app without the hassle!
Boost customer satisfaction
When customers can easily integrate their new products into their existing systems, they're more likely to stick around. It's just common sense!
Wow your prospects
Integrations are one of the top three factors that drive customers to buy products. With a wide range of native integrations, you'll be sure to catch their attention.
Empower engineers
Who wants to do boring grunt work? Not engineers! By taking care of integrations for them, they'll have more time to focus on what really matters - making a great product.
Boost profits
Optimise developer resources. Truto frees up time and saves money. Say hello to a healthier bottom line!
Speed & scalability without the overhead
Truto is designed from ground-up to be scalable and fast. Whether you are making 1 request or thousands every second.
Lowest latency
Always get the latest data with low latency overhead.
Globally deployed
Powered by one of the fastest serverless platform.
Flexible pricing
Pricing based on your usage, no lock-in. Enterprise plans available.
Product teams love Truto
Focus on your core product and forward integration requests to your integrations butler - Truto
Build features for your customers
We'll take care of the integrations.
Shorter roadmap cycles
Ship faster than ever. No more waiting for integrations.
Save precious developer time
Your developers can focus on building features for your customers.
See it in action with a 15-minute demo
Your sales team + Truto
Power-up your sales team with any integration they need in hours. All leads are now prospects.
Close every deal
Don't let deals slip through the cracks because of missing integrations.
Go after new verticals
The world is your oyster with Truto.
Multiply your revenue
Close those enterprise deals right now.
See it in action with a 15-minute demo
Compliance Ready
We take security seriously at Truto. Truto is SOC 2 Type II and ISO 27001 certified. GDPR and HIPAA compliant.
"When we started building FloWheel we quickly realized that we would need to focus on integrations to help our users grow their brands. Discovering Truto was the best thing that happened to us. We're able to implement 4-8 integrations with Truto for every 1 we were doing manually."
Jonathan, Co-founder at FloWheel.io
Everyone loves Truto
Enable your marketing, sales, product and engineering teams now.